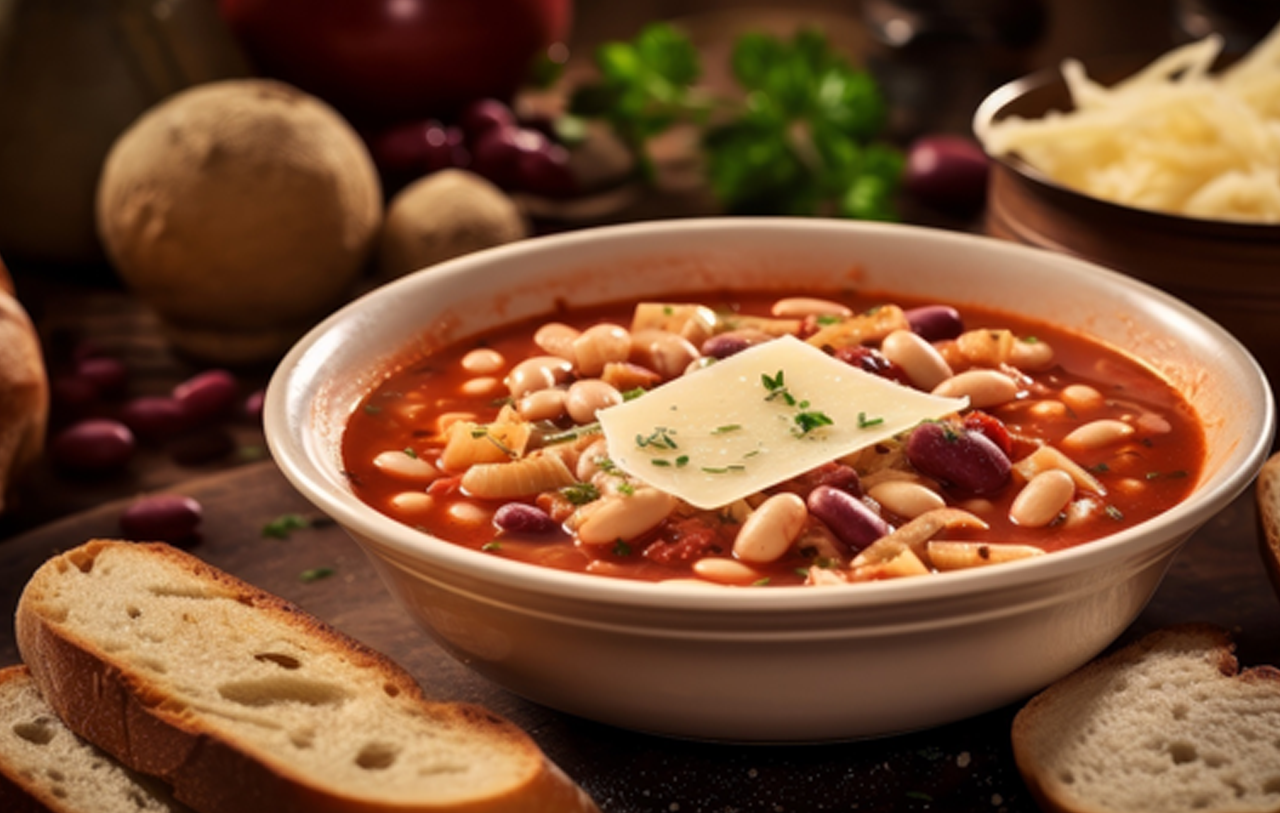 Ingredients
1 tablespoon olive oil
12 ounces sweet Italian sausage
½ yellow onion, chopped
1 stalk celery, diced
¾ cup dried pasta
¼ cup tomato paste
3 cups chicken broth, or more as needed
¼ teaspoon crushed red pepper flakes
¼ teaspoon dried oregano
Salt and pepper to taste
3 cups chopped Swiss chard
1 (15 ounce) can cannellini beans, drained
¼ cup grated Parmigiano-Reggiano cheese for serving
Indicates item can be purchased at Tenuta's.
Directions:
Heat up a large skillet and brown sausage until crumbly, about 5 minutes. Add in diced celery and chopped onion, sautéing until the onions are translucent, 4 to 5 minutes. Toss in dry pasta and cook for 2 minutes.
Add tomato paste and cook for 2 to 3 minutes. Pour in 3 cups of broth, let it come to a boil, then sprinkle in red pepper flakes, oregano, salt, and pepper. Allow it to simmer on medium heat, stirring regularly for about 5 minutes. Adjust the broth to your liking.
In a bowl, soak chopped chard in cold water, rinsing off any grit. Add the revitalized chard to the soup, stirring until the leaves gently wilt, for 2 to 3 minutes.
Incorporate hearty white beans, cooking until the pasta becomes tender, 4 to 5 minutes. Remove from heat. Serve generously, topped with grated Tenuta's parmesan cheese.
More Family Recipes
There's no better time than now to start cooking up some memorable meals with the help of our family recipe. Our recipes are simple and delicious, and will surely delight your friends and family. So what are you waiting for? Start cooking today!