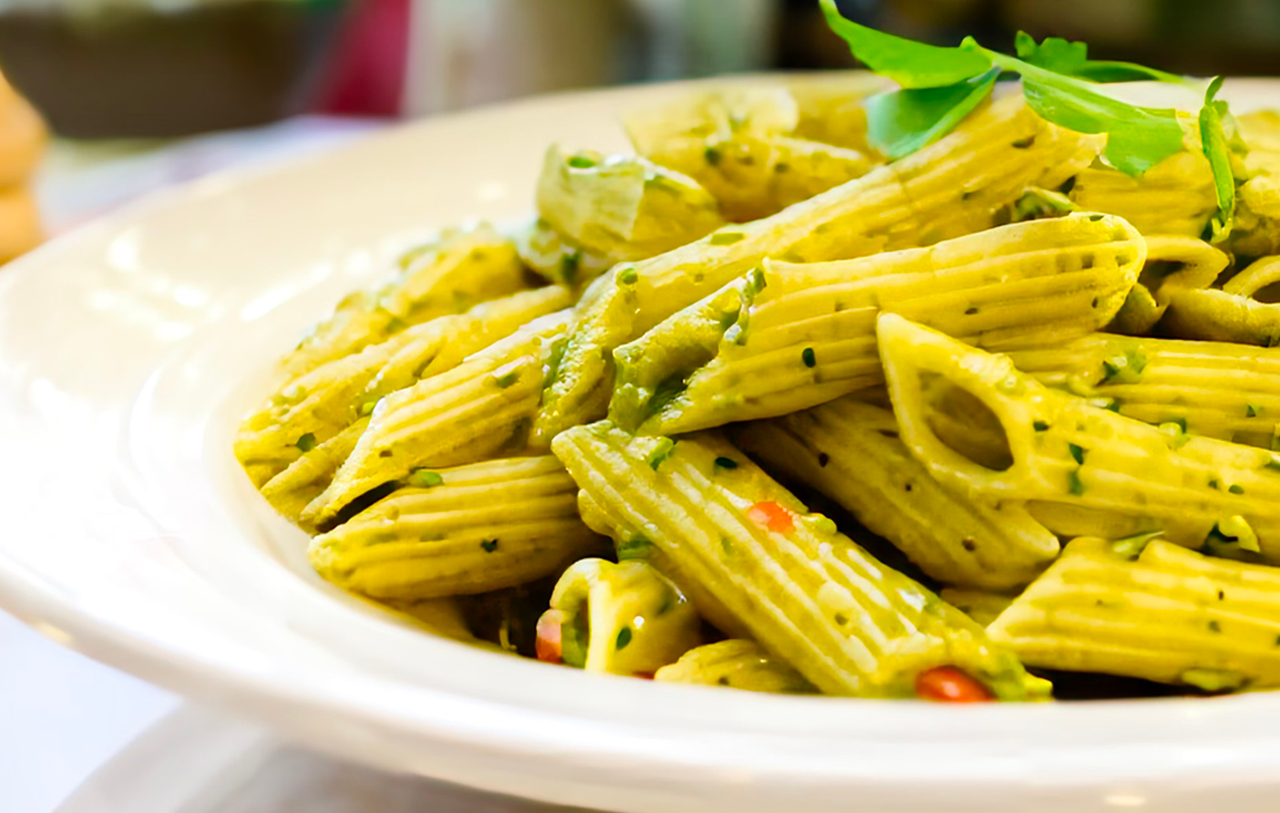 Pesto
¼ cup pine nuts, walnuts or almonds
2 cups fresh basil leaves
3 garlic cloves, peeled and coarsely chopped
½ cup nutritional yeast
½ cup extra virgin olive oil
Salt and pepper, to taste
Pesto Pasta
1 pound angel hair vegan pasta
1-2 cups halved cherry tomatoes
¼ - ½ cup hot pasta water
Fresh basil leaves, optional
Indicates item can be purchased at Tenuta's.
Directions:
This delightful and versatile recipe will revolutionize the way you enjoy pesto. Made with plant-based ingredients, this dairy-free alternative captures the essence of traditional pesto while providing a burst of flavor that will tantalize your taste buds. Whether you're a dedicated vegan or simply looking to explore new culinary horizons, this vegan pesto recipe is a must-try.
In a saute pan over medium heat, toast pine nuts, stirring constantly, until fragrant and golden, 3-4 minutes. Remove from heat and cool. 
Place basil, cooled pine nuts, garlic and nutritional yeast in a food processor. Process until finely chopped forms, 30-60 seconds. With the motor running, slowly add the olive oil in a steady stream until a smooth paste forms. Season to taste with salt and pepper. 
Cook pasta according to package directions. Meanwhile, in a large bowl, combine pesto and cherry tomatoes. Drain pasta, reserving ½ cup pasta water. Toss pasta with pesto mixture, adding pasta water to desired consistency. Serve immediately with fresh basil if desired. 
More Family Recipes
There's no better time than now to start cooking up some memorable meals with the help of our family recipe. Our recipes are simple and delicious, and will surely delight your friends and family. So what are you waiting for? Start cooking today!