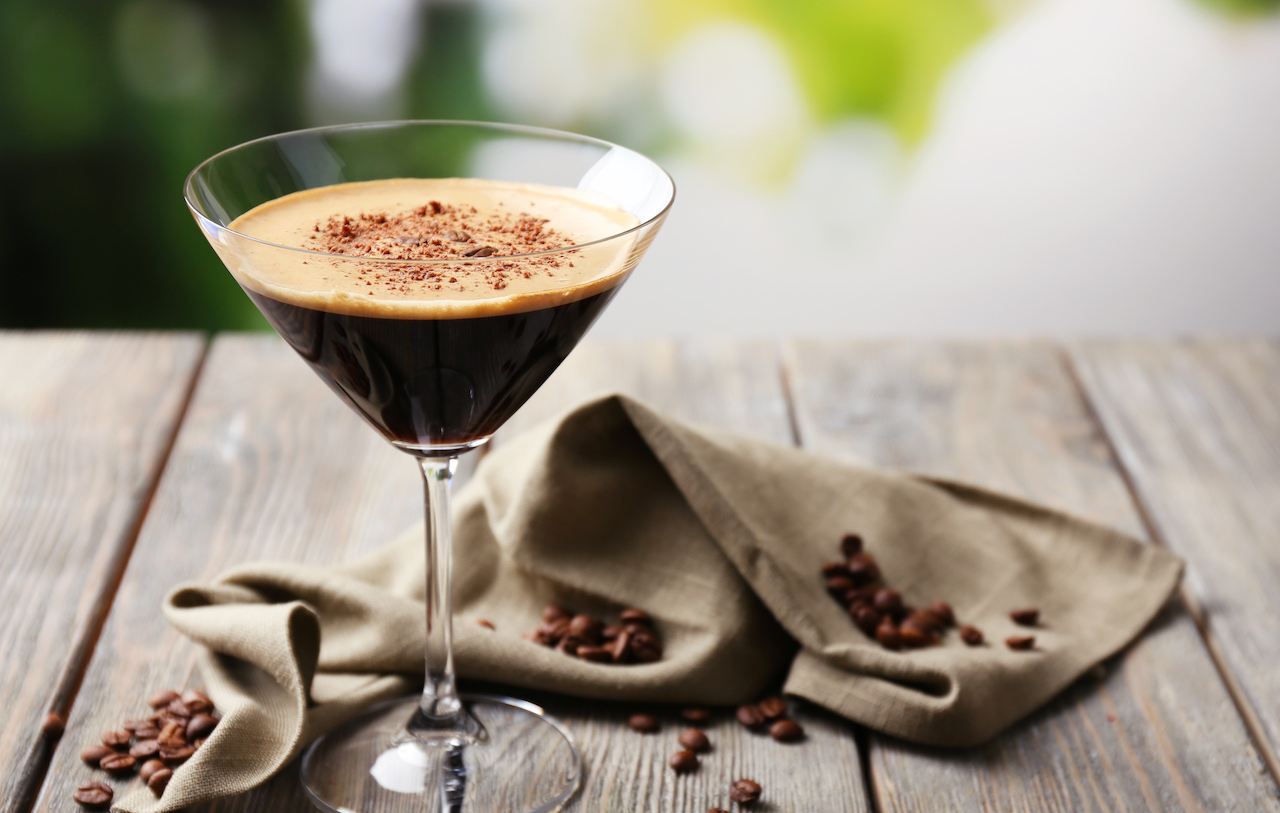 ESPRESSO MARTINI RECIPE
2 ounces (60 ml) vodka
1.5 ounces (45 ml) coffee liqueur (such as Kahlúa or Tia Maria)
0.5 ounce (15 ml) espresso-flavored liqueur (like Patron XO Cafe)
1/2 ounce (15 ml) simple syrup (optional, adjust to taste)
Ice
Coffee beans for garnish (optional)
Indicates item can be purchased at Tenuta's.
Directions:
Unwind with a sip of our Espresso Martini, a delightful blend that artfully marries the robust flavors of coffee with the smooth allure of vodka. Ideal for those evenings when you're craving something sophisticated with just the right touch of sweetness. This martini isn't just a drink; it's an experience.
Made with a precise mix of vodka, coffee liqueur, and an espresso-flavored kick, every sip promises a velvety journey. Whether you're capping off a dinner or just treating yourself after a long day, our Espresso Martini is the perfect pick-me-up. Cheers to a fusion of elegance and flavor, only at Tenuta's Deli!
Let's Make It:
1. Prepare the Martini:
– In a mixing glass, combine the vodka, coffee liqueur, espresso-flavored liqueur, and simple syrup (if using).
– Fill the mixing glass with ice, then cover with a cocktail shaker.
– Shake well for about 15-20 seconds until the mixture is chilled.
2. Strain and Serve:
– Strain the mixture into a chilled martini glass.
– Garnish with a few coffee beans if desired.
Enhance your martini experience and pair it with some of our bakery desserts or serve with a selection of cheeses. Every sip and bite promises a memorable experience. Cheers to unparalleled pairings at Tenuta's Deli!
More Family Recipes
There's no better time than now to start cooking up some memorable meals with the help of our family recipe. Our recipes are simple and delicious, and will surely delight your friends and family. So what are you waiting for? Start cooking today!