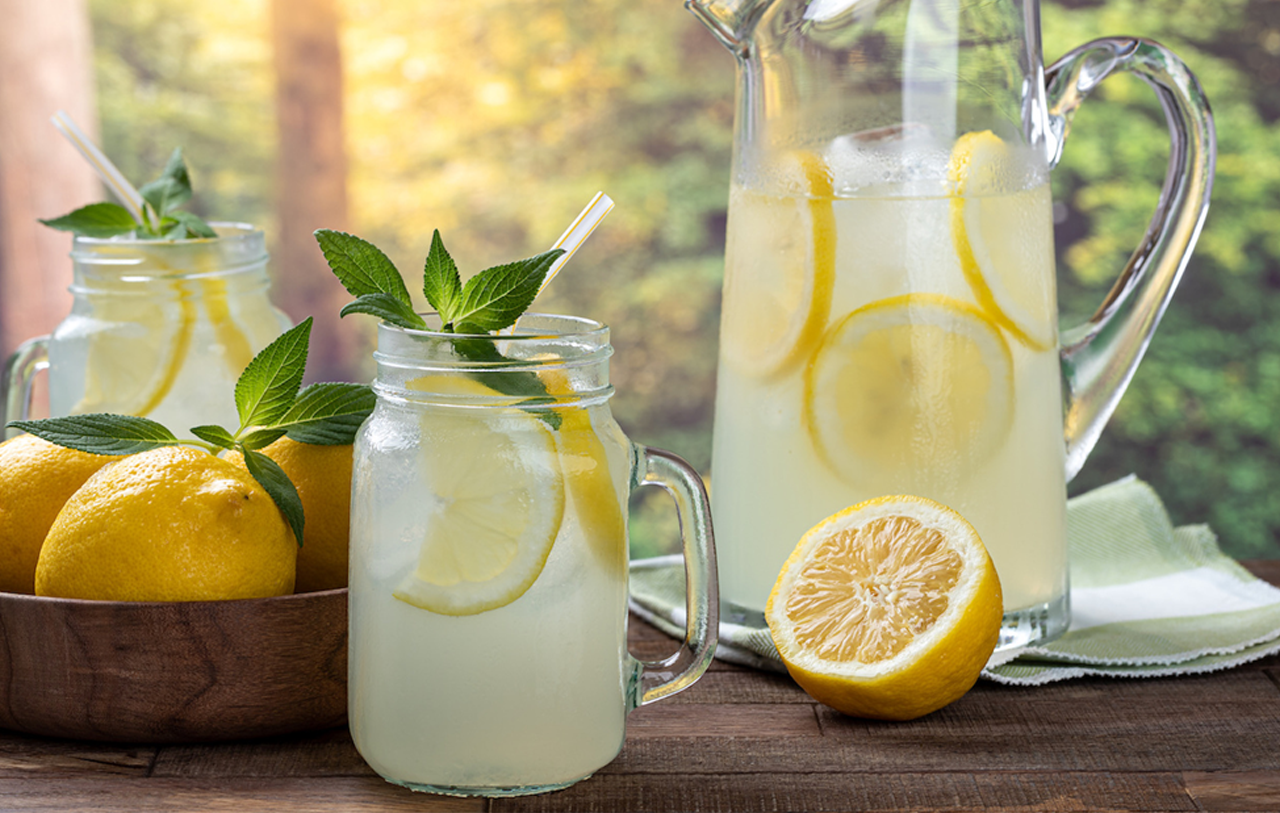 Ingredients
1 Cup Limoncello
3 Cups Lemonade
1 Cup Prosecco
Lemon Slices (for garnish)
Fresh Mint Leaves (for garnish)
Ice
Indicates item can be purchased at Tenuta's.
Directions:
In a large pitcher, combine the Limoncello, lemonade, and Prosecco.
Stir the mixture gently until all the ingredients are well blended.
If desired, you can adjust the quantities of Limoncello, lemonade, and Prosecco according to your taste preferences.
Once the mixture is well mixed, place it in the refrigerator to chill for at least 30 minutes to 1 hour, allowing the flavors to meld together and the drink to become cold.
While the Limoncello lemonade mixture is chilling, prepare the garnishes by slicing fresh lemons into thin rounds and gathering a handful of fresh mint leaves.
When you are ready to serve the Limoncello lemonade, fill the glasses with ice cubes.
Give the chilled mixture a final stir, then pour it into the glasses over the ice.
Garnish each glass with a lemon slice and a sprig of fresh mint leaves.
Stir the drink gently with a long spoon to incorporate the flavors of the garnishes.
Serve the Tenuta's Deli Limoncello Lemonade immediately and enjoy its refreshing and citrusy taste!
Note: This recipe makes approximately 4 to 6 servings, depending on the size of the glasses used. Feel free to adjust the quantities based on your desired serving size and taste preferences. Remember to drink responsibly and only consume alcoholic beverages if you are of legal drinking age in your location.
More Family Recipes
There's no better time than now to start cooking up some memorable meals with the help of our family recipe. Our recipes are simple and delicious, and will surely delight your friends and family. So what are you waiting for? Start cooking today!