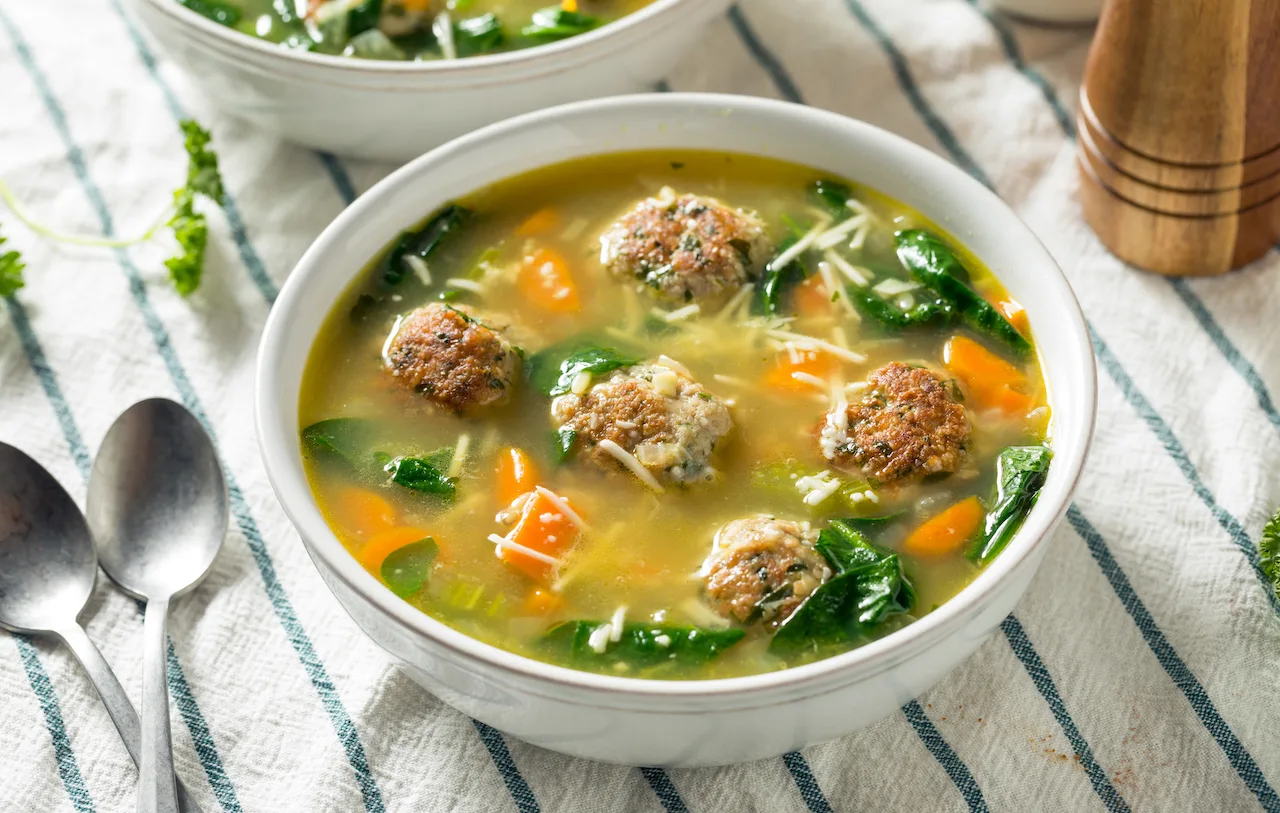 Ingredients
1/2 lb lean ground beef
1 egg, slightly beaten
2 tablespoons breadcrumbs
1 tablespoon Parmesan cheese
1/2 teaspoon dried basil
1/2 teaspoon onion powder
5 3/4 cups chicken broth
2 cups chopped escarole or 2 cups chopped spinach
1/2 cup orzo pasta, uncooked
1/3 cup finely chopped carrot
grated parmesan cheese
Indicates item can be purchased at Tenuta's.
Directions:
Serves: 4 | Prep Time: 15 min | Cook Time: 25 min
In a medium bowl combine meat, egg, bread crumbs, Parmesan cheese, basil, and onion powder; shape into 3/4″ balls.
In a large saucepan, heat broth to boiling; stir in spinach, orzo, carrots, and meatballs.
Return to boil; reduce heat to medium.
Cook at a slow boil for 10 minutes or until the orzo is tender.
Stir frequently to avoid sticking.
Serve with additional Parmesan cheese sprinkled on top.
More Family Recipes
There's no better time than now to start cooking up some memorable meals with the help of our family recipe. Our recipes are simple and delicious, and will surely delight your friends and family. So what are you waiting for? Start cooking today!