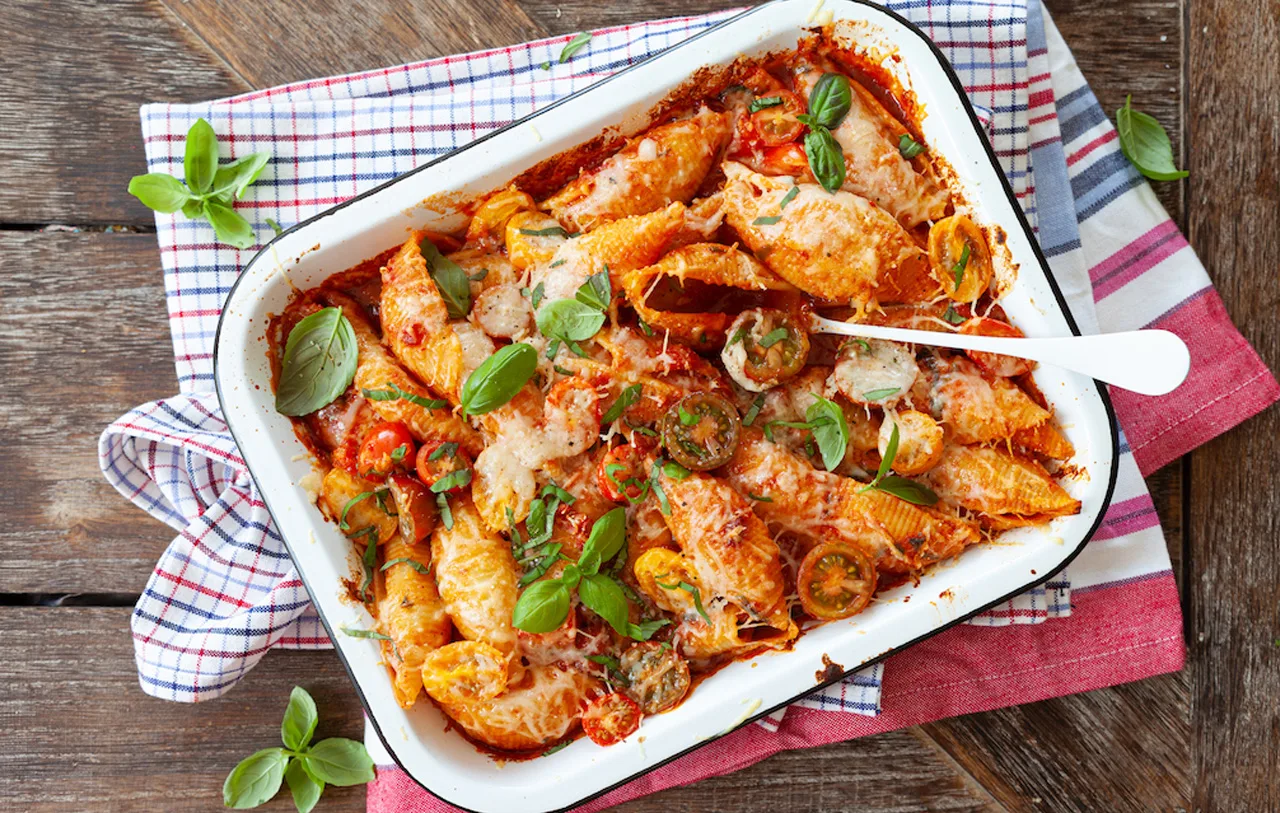 Ingredients
24 jumbo pasta shells cooked according to package directions
15 ounces ricotta cheese
3 cups shredded mozzarella cheese (divided)
2 teaspoons Italian seasoning
salt and pepper to taste
1 egg
1/2 cup grated Parmesan cheese
3 cups marinara sauce (divided)
2 tablespoons parsley chopped
cooking spray
Indicates item can be purchased at Tenuta's.
Directions:
Serves: 6| Prep Time: 45 min | Cook Time: 30 min | 488 calories per serving
Preheat the oven to 375 degrees F.
Coat a 9×13″ baking pan with cooking spray.
Spread 1 1/2 cups of marinara sauce in an even layer at the bottom of the pan.
Place the ricotta cheese, 1 1/2 cups mozzarella cheese, Italian seasoning, egg, salt, pepper, and parmesan cheese in a bowl. Stir to combine.
Fill each shell with the ricotta mixture and place it in the baking dish.
Spoon the remaining marinara sauce over the shells, then sprinkle the other 1 1/2 cups of cheese over the top.
Cover the dish with foil, Bake for 20 minutes. Uncover the pan, then bake for an additional 10 minutes or until the cheese is melted and starting to brown.
Sprinkle with parsley, then serve.
More Family Recipes
There's no better time than now to start cooking up some memorable meals with the help of our family recipe. Our recipes are simple and delicious, and will surely delight your friends and family. So what are you waiting for? Start cooking today!