Tenuta's Big Game Giveaway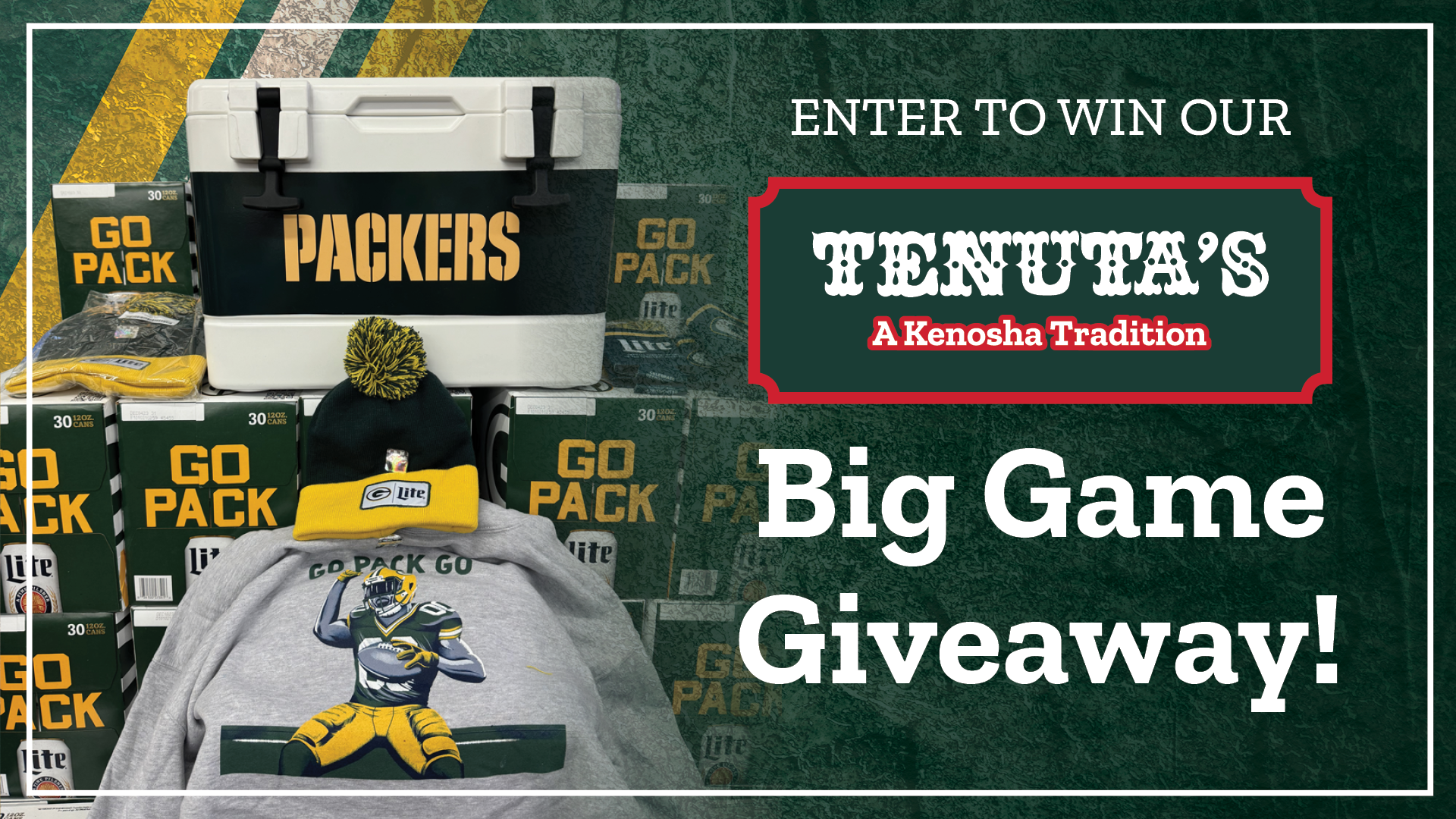 ENTER TO WIN our Big Game Giveaway!
Take your big game party to the next level with this assortment of merch, beverages, and deli favorites!
The Big Game Giveaway Includes:
One (1) Green Bay Packers Cooler
One (1) Green Bay Packers Sweatshirt
Four (4) Green Bay Packers Winter Hats
Four (4) Green Bay Packers Koozies
One (1) 30 pack  of Miller Lite
One (1) Large Muffolotta
Two (2) Take and Bake Pizzas of Your Choice
How to Enter? It's as Easy as 1-2-3!
Visit our website or stop by Tenuta's Deli in person.
Sign up for our promotion by providing your name, email address, and phone number.*
That's it! You're officially entered for a chance to win.
Eligibility: You must be 21 years of age or older to enter this contest.
Don't miss out on this fantastic opportunity to host the best big game party. Enter by Friday, October 27. The winner will be contacted on October 28 to arrange pick-up.
*Phone numbers are only used to contact the winner.
Winner Announcement: The lucky winner will be notified on October 28, 2023.
Tenuta's Tailgate Giveaway

We're giving away the ultimate tailgate package. Register ONLINE or IN-STORE to WIN our Big Game Giveaway!

Sip & Solve: The Italian Wine Quiz

Take our quiz on Italian regional specialties and winemaking traditions.