Tenuta's Eagle Rare Kentucky Straight Bourbon Whiskey Bottle Giveaway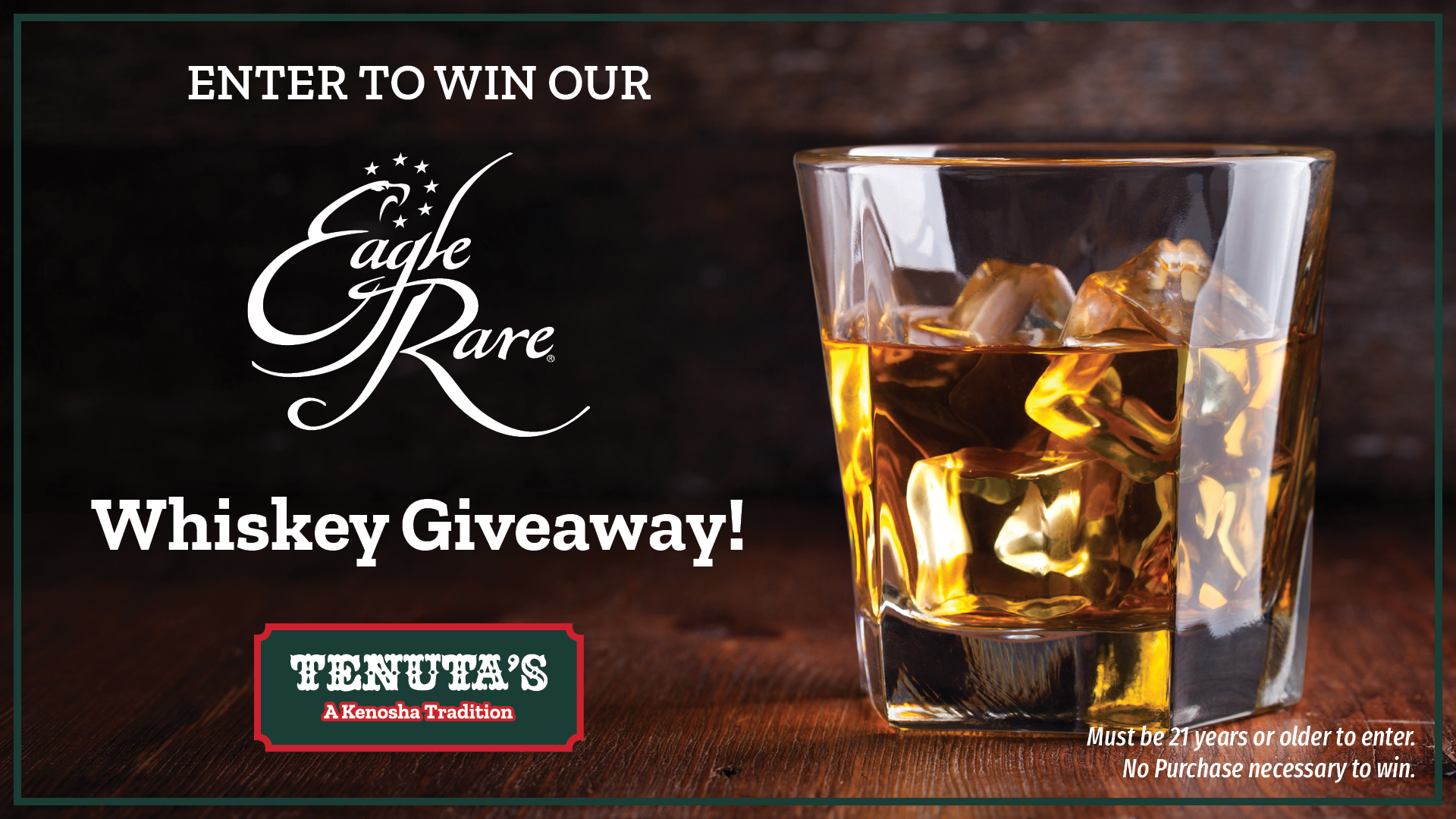 ENTER TO WIN A EAGLE RARE 10 Year Kentucky Straight Bourbon Whiskey!
Step into the world of exquisite bourbon with Tenuta's Deli & Liquor! We're thrilled to announce our exciting contest giveaway, where you have the chance to savor the legendary taste of Eagle Rare Kentucky Straight Bourbon Whiskey.
Eagle Rare is no ordinary bourbon; it's a masterpiece meticulously aged for a minimum of ten years. This exceptional spirit boasts a complex aroma and an incredibly smooth, lingering taste that defines the art of bourbon-making. Eagle Rare lives up to its name with its distinctive, lofty flavor profile.
How to Enter? It's as Easy as 1-2-3!
Visit our website or stop by Tenuta's Deli in person.
Sign up for our promotion by providing your name, email address, and phone number.*
That's it! You're officially entered for a chance to win theEagle Rare Kentucky Straight Bourbon Whiskey Bottle.
Eligibility: You must be 21 years of age or older to enter this contest.
Don't miss out on this rare opportunity to experience the finest in bourbon craftsmanship. Enter now, and who knows, you could be toasting to victory with Eagle Rare's unparalleled taste!
*Phone numbers are only used to contact the winner.
Winner Announcement: The lucky winner will be notified on September 30, 2023.
Tenuta's Tailgate Giveaway

We're giving away the ultimate tailgate package. Register ONLINE or IN-STORE to WIN our Big Game Giveaway!

Sip & Solve: The Italian Wine Quiz

Take our quiz on Italian regional specialties and winemaking traditions.