Celebrating a Legacy of Culinary Excellence at Tenuta's Deli: Voted Best Deli in Kenosha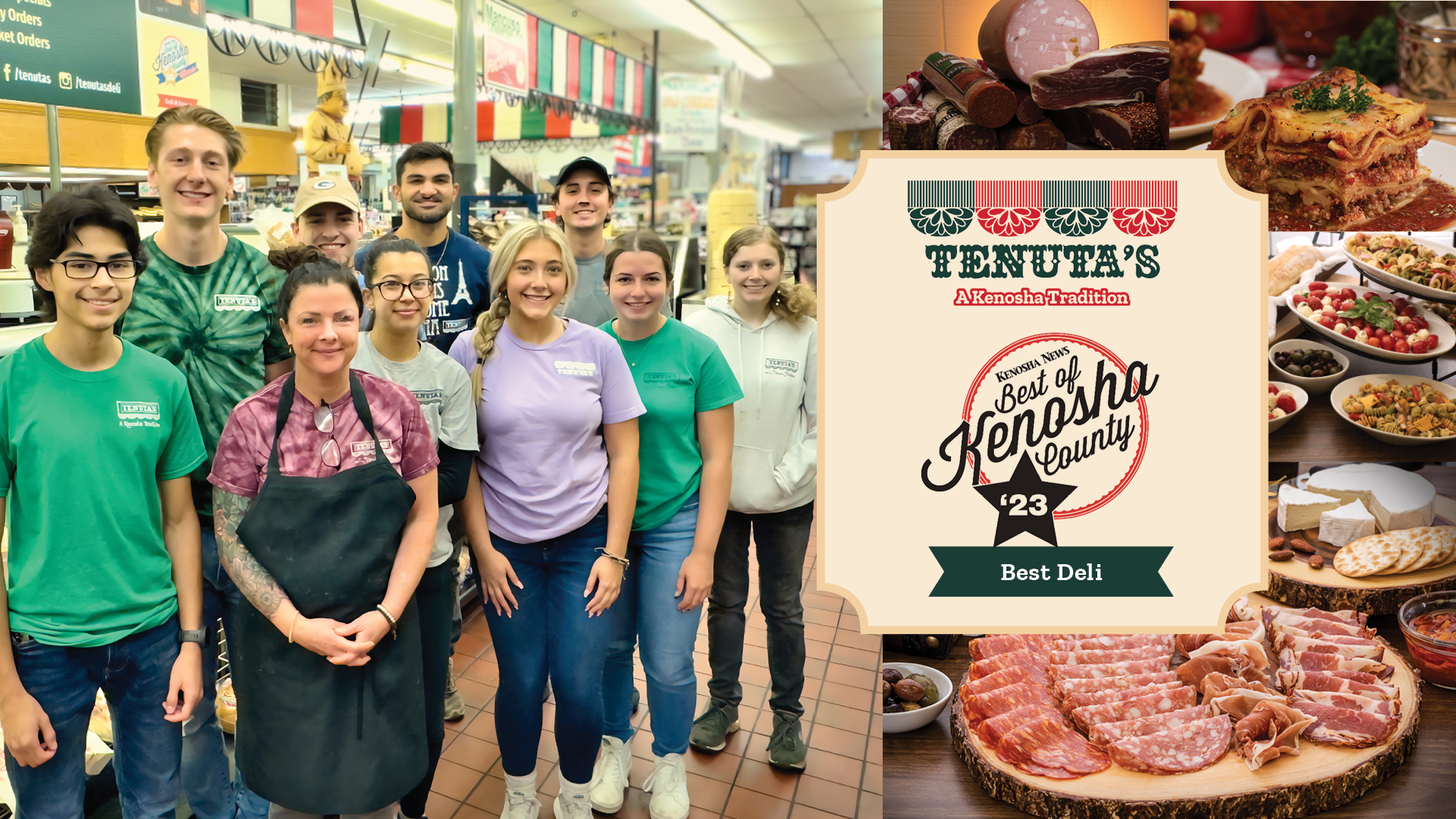 At Tenuta's Deli, nestled in the heart of Kenosha, Wisconsin, the legacy of four generations unfolds with every slice of our authentic deli meats! The recent accolade of being voted as the Best Deli in the 2023 Best of Kenosha contest is a testament to our enduring tradition of culinary excellence.
We extend our deepest gratitude to our loyal patrons whose unwavering support has been the cornerstone of our success. As a token of our appreciation, let's embark on a flavorful journey exploring our wide array of fresh imported and domestic deli meats, each bearing a unique tale of tradition and taste.
We are not merely serving meats; we are dedicated to curating a wholesome experience steeped in tradition, quality, and the love of food. Every visit to our deli is a journey across continents, experiencing the rich heritage and authentic flavors that have stood the test of time. It's the relentless support and love from you, our cherished customers, that fuels our passion. Thank you for being an integral part of our flavorful journey. Here's to many more accolades, shared smiles over hearty meals, and the timeless tradition of good food bringing people together.
Thank you, Kenosha, for embracing our family, our story, and our love for authentic Italian food.
Since 1950,
Tenuta's
has been family-owned and operated at 3203 52nd Street in Kenosha, Wisconsin. The Tenuta family takes great pride in offering a wide variety of
Italian groceries
,
wine, spirits, beer
,
cigars
, and a
famous deli
that has been a go-to designation for many celebrity visitors. Before you visit we encourage you to also check out our
specials
and
recipe
sections on our website!
Tenuta's Tailgate Giveaway

We're giving away the ultimate tailgate package. Register ONLINE or IN-STORE to WIN our Big Game Giveaway!

Sip & Solve: The Italian Wine Quiz

Take our quiz on Italian regional specialties and winemaking traditions.