Discover Italy's Finest Pastas at Tenuta's Deli: Spotlight on Top Italian Pasta Brands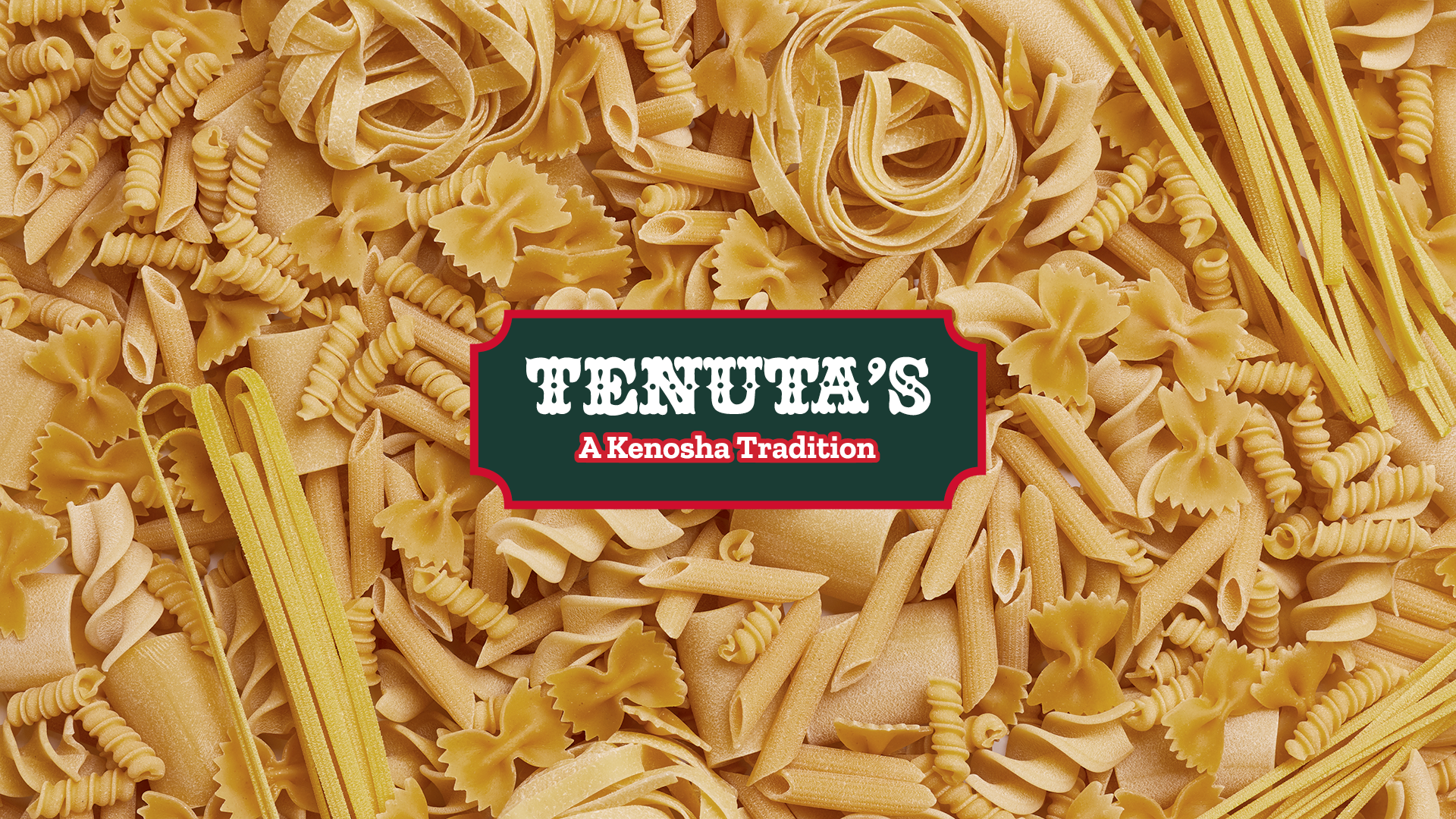 Nestled in the heart of Kenosha, WI, Tenuta's Deli is your gateway to Italy's rich culinary treasures. Our shelves are a testament to our dedication to authenticity, especially when it comes to our selection of imported Italian pasta. Today, we spotlight the top 5 Italian pasta brands that have become beloved staples at Tenuta's: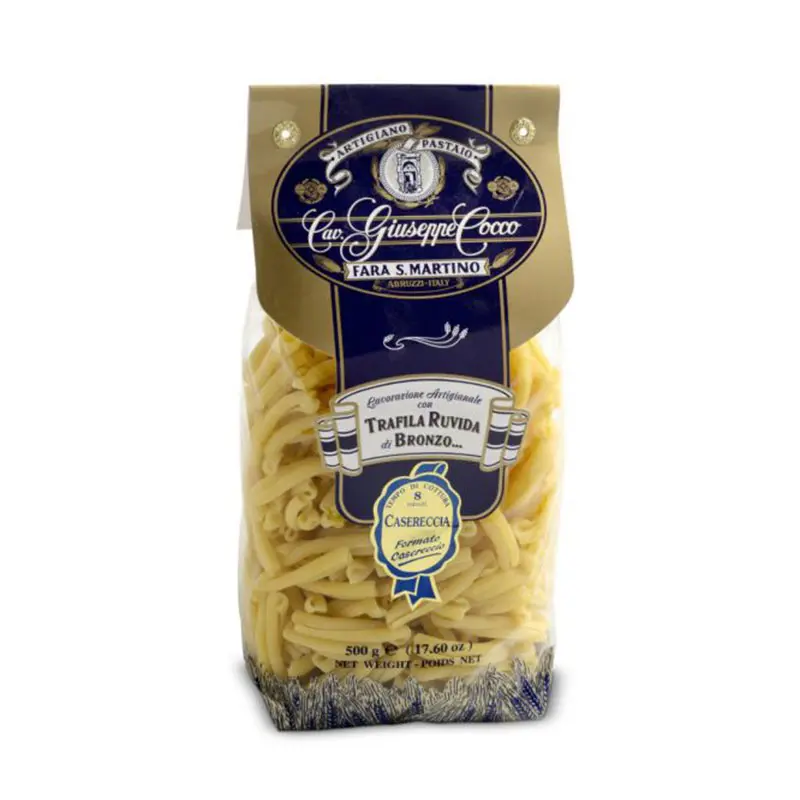 Giuseppe Cocco: A Favorite From Abruzzo
Originating from Fara San Martino, Giuseppe Cocco stands as a beacon of traditional pasta-making. Their spaghetti, when paired with Aglio e Olio, offers a delightful blend of garlic, olive oil, red chili flakes, and fresh parsley. For a richer flavor, their fettuccine in a creamy carbonara is a must-try.
Our top Giuseppe Cocco pasta types:
Sagnarelli: characterized by its short, tapered shape resembling small rectangles with twisted ends, often used in various Italian dishes.
Casereccia: known for its rustic, twisted, and rolled shape, resembling small, curved rectangles or scrolls, commonly used in a wide range of pasta dishes, especially those with thick and hearty sauces.
Bucatini: a long, hollow Italian pasta resembling thick spaghetti with a central hole running through its length.
Fusilo Gigante: a large, spiral-shaped pasta variety, often used in Italian cuisine, known for its substantial size and distinctive corkscrew-like shape.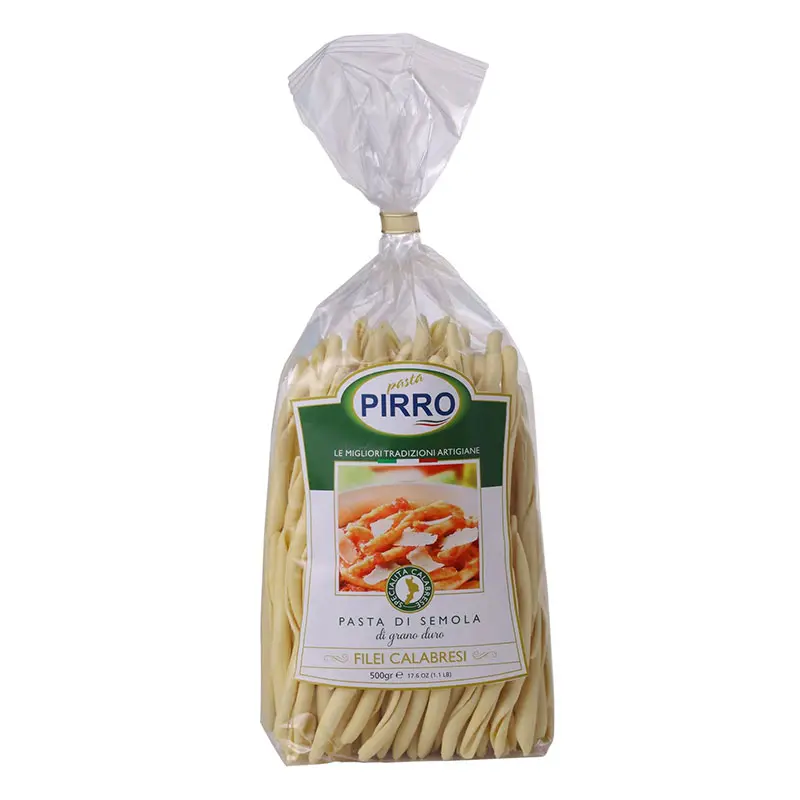 Pirro Pasta: Apulia's Culinary Gem
Pirro Pasta, a name synonymous with the Apulian landscape, brings forth the essence of Italian simplicity. Their tagliatelle, draped in a hearty Bolognese sauce, evokes memories of Italian family feasts. For a fresh twist, their trofie with vibrant pesto Genovese is a culinary delight.
Our top Pirro pasta types:
Paccheri:

a large, tube-shaped pasta with ridged edges, originating from Southern Italy and commonly used in dishes such as baked pasta and seafood sauces.
Trofie: a traditional Italian pasta hailing from Liguria, characterized by its twisted, spiral or corkscrew shape, typically made from a simple mix of flour and water and often served with pesto sauce.
Filei: a type of traditional Italian pasta, specifically from Calabria, typically made by rolling small pieces of dough into long, thin, and twisted shapes, resembling small, irregular, braided threads.
Radiatori:

a type of pasta that derives its name from its radiator-like appearance, featuring small, ruffled, and ribbed shapes that are ideal for holding sauces and condiments.
Egg Pappardelle: a type of wide, flat pasta ribbon made with eggs, known for its rich and tender texture, often used in Italian cuisine, particularly in dishes with creamy or meat-based sauces.
Egg Garganelli: a type of pasta made with eggs, traditionally from the Emilia-Romagna region of Italy, characterized by its square or rectangular shape with ridges, usually rolled by hand and often served with various sauces, including creamy and meat-based ones.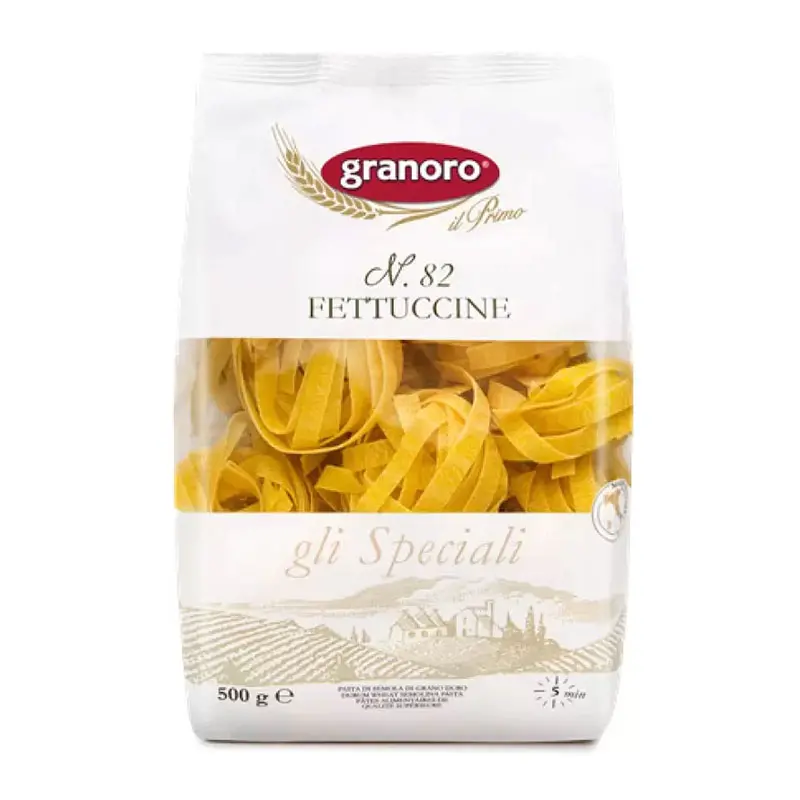 Granoro: Puglia's Pasta Legacy
Granoro, deeply rooted in Puglia's pasta-making traditions, offers a diverse range of pasta shapes. Their orecchiette, combined with broccoli rabe and sausage, is a true Puglian specialty. For seafood lovers, their penne with shrimp and cherry tomato sauce is a must-explore.
Our top Granoro pasta types:
Stelline: small pasta in the shape of tiny stars, commonly used in soups, especially for children's dishes, due to its whimsical appearance and ability to hold broths and flavors.
Cut Capellini: similar to angel hair pasta but cut into shorter lengths, often used in dishes where a delicate, thin pasta is preferred.
Tubetti: small, tube-shaped pasta commonly used in Italian cuisine, often featured in soups and pasta salads due to its small size and ability to hold sauces and ingredients.
Lumachette: resembles small snail shells in shape, often used in various Italian dishes, including those with creamy or tomato-based sauces, as well as in pasta salads and casseroles.
Coccioline: resembles small corkscrews or snail shells in shape, often used in Italian cuisine for its ability to hold sauces and ingredients, making it a versatile choice for various pasta dishes.
Mafaldine: characterized by its long, flat, ribbon-like shape with rippled edges, resembling miniature lasagna noodles, often used in Italian dishes with thick and hearty sauces.
Fettucine Nests: Thin, flat strips, wider than linguine, often served with butter, cheese, etc.
Calamari: a pasta variety that is shaped to resemble calamari rings or tentacles. It is often used in seafood dishes, such as pasta salads or seafood pasta recipes, to mimic the appearance of calamari while providing a different texture and taste. This pasta can be made from various ingredients, including wheat, semolina, or squid ink for added flavor and color.
Mezzi Ziti: shorter than traditional ziti, characterized by its straight, narrow tubes. It is typically about half the length of regular ziti pasta and is often used in various Italian dishes, such as baked pasta dishes, casseroles, and pasta salads.
Orecchiette: known for its distinctive shape, which resembles small, round discs or "little ears." These pasta pieces have a slight concave shape in the center and are often used in Italian cuisine, particularly in dishes like orecchiette with broccoli rabe and sausage, where the unique shape helps trap sauces and ingredients.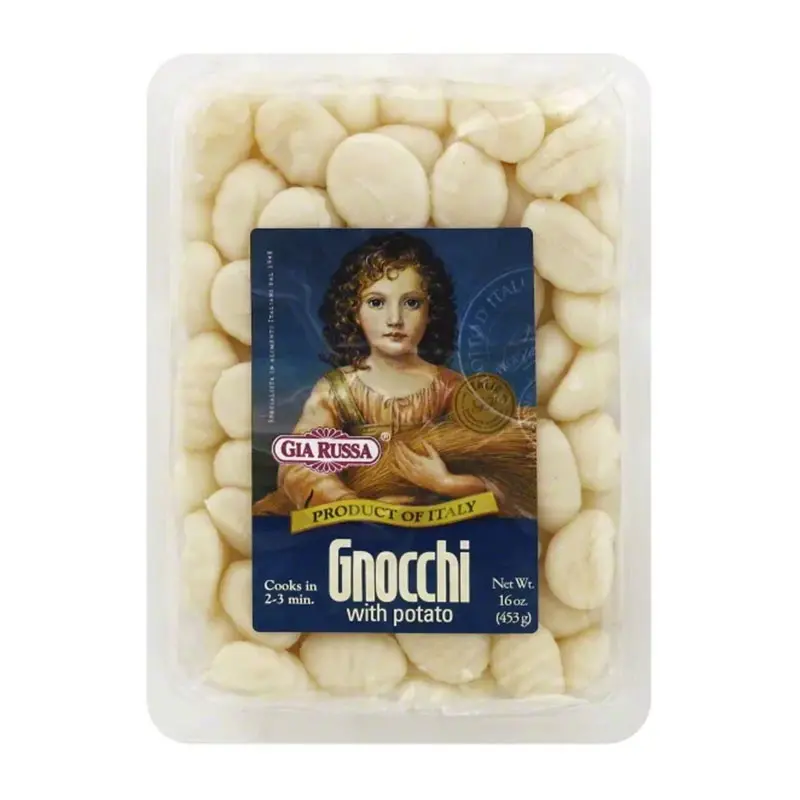 Gia Russa: The Essence of Italian Pasta Craftsmanship
Gia Russa, renowned for its diverse range of Italian products, is a testament to pasta perfection. Their whole wheat spaghetti, combined with cherry tomatoes, basil, and mozzarella, is a refreshing summer dish. For a heartier option, their gnocchi in a gorgonzola and walnut cream sauce is a culinary masterpiece.
Our top Gia Russa pasta types:
Gnocchi: small, soft Italian dumplings typically made from potatoes, flour, and sometimes eggs, which are boiled or fried and served with various sauces or toppings, often enjoyed as a pasta alternative.
Stuffed Shells: a classic Italian-American pasta dish made by filling large pasta shells with a mixture of ricotta cheese, herbs, and often other ingredients such as spinach or ground meat. These filled shells are then baked in sauce and cheese until they are hot and bubbly.
Lasagna: large, flat, and wide pasta sheets used to create the layers in a traditional lasagna dish.
Manicotti: an Italian pasta variety consisting of large, cylindrical tubes of pasta that are typically stuffed with a ricotta cheese mixture, spinach, or other fillings. They are then baked in a sauce and often topped with cheese. The name "manicotti" means "little muffs" or "sleeves" in Italian, referring to their tubular shape.
Tarall'oro: Campania's Pasta Tradition
Tarall'oro, capturing the spirit of southern Italy, offers a taste of Campania's rich culinary traditions. Their linguine, complemented by a white clam sauce, is a coastal delight. For a robust flavor, their fusilli in a sun-dried tomato and olive tapenade is a must-try.
Our top Tarall'oro pasta types:
Maccheroncini: small and cylindrical in shape. It is typically used in various pasta dishes, such as soups, casseroles, and pasta salads, and can hold sauces and ingredients well due to its shape.
Farfalle: known for its distinctive butterfly or bowtie shape. It is typically made from durum wheat semolina and water, and its unique shape makes it popular in pasta salads and various pasta dishes, often served with cream-based or tomato-based sauces.
Spaghetti: a long, thin, cylindrical pasta of Italian origin, made of semolina or flour and water.
Start Your Pasta Journey with Tenuta's Deli
Every pasta tells a story, every shape echoes Italy's rich craftsmanship. At Tenuta's Deli, we invite you to be a part of this narrative. While we've showcased some of our favorites, our shelves boast a myriad of other imported Italian pastas, each waiting to be savored. When Italy calls, Tenuta's Deli in Kenosha is your destination. Dive into our collection and let your culinary journey begin. Buon Appetito!
Tenuta's Eagle Rare Kentucky Straight Bourbon Whiskey Bottle Giveaway

We're giving away a Eagle Rare 10 Year Kentucky Straight Bourbon Whiskey! Register ONLINE or IN-STORE to WIN!

Exploring the Timeless Elegance of Chianti: A Journey Through Tenuta's Deli in Kenosha, Wisconsin

Discover the allure of Chianti wines at Tenuta's Deli in Kenosha, Wisconsin.