Summer Sizzles at Tenuta's Deli: Outdoor Grill Open Daily!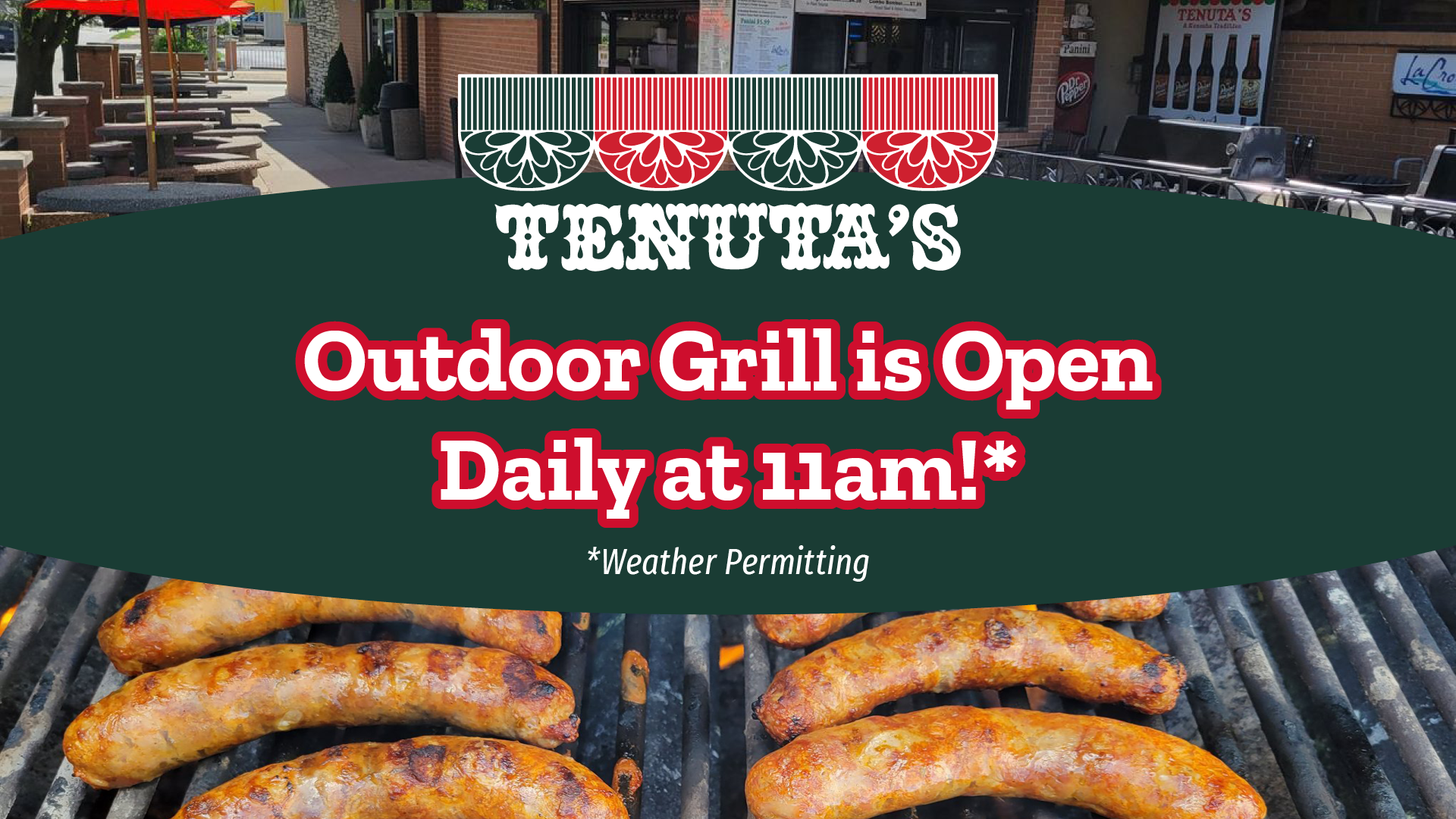 Ignite your Summer Palate with Tenuta's Deli's Outdoor Grill Delights!
As the temperature rises and the summer vibes kick in, there's no better way to satisfy your cravings than with an enticing selection of sizzling meats straight off the grill. Tenuta's Deli, a haven for Kenosha food enthusiasts, is bringing you a mouthwatering assortment of delectable treats that will elevate your summer dining experience. From grilled homemade Italian sausage to savory meatball bombers, hot grilled paninis to Tenuta's original Muffo-lotta slices, the grill at Tenuta's is the place to be this season.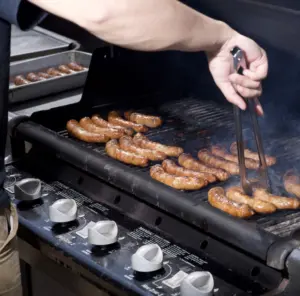 Tenuta's Outdoor Grill is Open Daily at 11:00 am!
Hot Off the Grill:
Homemade Italian Sausage

Usinger's German Style Bratwurst

Vienna All Beef Hot Dog

Usinger's Polish Sausage
Sandwiches:
Meatball Bomber

Sausage Bomber

Roast Beef

Combo Bomber

Muffo-lotta Slice
Gorgonzola Roast Beef

Italian Seasoned Roast Beef

Wisconsin Gorgonzola Cheese

Gorgonzola Butter & Baby Lettuce
Three Cheese Portabella

Smoked Gouda Cheese

Tangy Asiago & Parmesan

Portobella Mushrooms

Pesto Genovese Sauce
Grilled Milano

Roasted Eggplant

Provolone Cheese

Roasted Red Peppers

Creamy Pesto

Mayonnaise

Baby Lettuce
Grilled Roma

Sliced Roma Tomatoes

Fresh Mozzarella Cheese

Italian Herb Dressing

Baby lettuce

Pesto Mayo
Cutlet Delight

Breaded Pork Cutlet

Freshly Sliced Roma Tomatoes

Hot Pepper Spread & may

Mild Provolone
Campangola

Chicken Breast

Roasted Red Peppers

Spring Mix Lettuce

Provolone CHeese

Cream Pesto Mayo
Ralph's Special

Hot Capicolla

Lettuce & Mayo

Provolone Cheese

Bruschetta

Pesto Mayo
Tuscany

Prosciutto Pesto Mayo

Fresh Mozzarella Cheese

Spring Lettuce

Roasted Garlic

Balsamic Vinaigrette
Grilled Sausage & Spinach

Grilled Italian Sausage

Spinach Sautéed in Olive Oil

Provolone Cheese

Italian Seasonings

Minced Garlic

Pesto Mayo
Grilled Italiano

Genoa Salami

Spicy Pepperoni

Provolone Cheese

Roasted Red Peppers

Balsamic Vinaigrette

Baby Lettuce

Pesto Mayo
Southwest Chicken

Grilled Chicken Breast

Spicy Southwest Chipotle Sauce

Peper Jack Cheese
Wild Mushroom Chicken

Grilled Chicken Breast

Wild Mushroom Pesto

Provolone Cheese
Pastrami Reuben

Pastrami

Baby Swiss

Sauerkraut

Yellow Mustard
But Wait! Don't Forget to Satisfy Your Cravings with Our Delectable Lunch and Dinner Options.
Swing by and grab a quick lunch on the go or stay and enjoy it on our patio. But, before you go, why not pick up something for dinner.  Explore our mouthwatering selection of homemade entrees, perfect for a satisfying supper. Indulge in the comforting layers of lasagna, savor the deliciousness of eggplant parmesan, or perhaps surprise the kids with a scrumptious Take 'n Bake Pizza that will surely put a smile on their faces. Whether you're looking for a quick and easy lunch or a hearty dinner feast, Tenuta's Deli has got you covered.
Since 1950,
Tenuta's
has been family-owned and operated at 3203 52nd Street in Kenosha, Wisconsin. The Tenuta family takes great pride in offering a wide variety of
Italian groceries
,
wine, spirits, beer
,
cigars
, and a
famous deli
that has been a go-to designation for many celebrity visitors. Before you visit we encourage you to also check out our
specials
and
recipe
sections on our website!
Discover Italy's Finest Pastas at Tenuta's Deli: Spotlight on Top Italian Pasta Brands

Explore the top Italian pasta brands and discover authentic flavors with Tenuta's curated selection.

Tenuta's Eagle Rare Kentucky Straight Bourbon Whiskey Bottle Giveaway

We're giving away a Eagle Rare 10 Year Kentucky Straight Bourbon Whiskey! Register ONLINE or IN-STORE to WIN!