The Mint Julep: The Refreshing Drink of the Kentucky Derby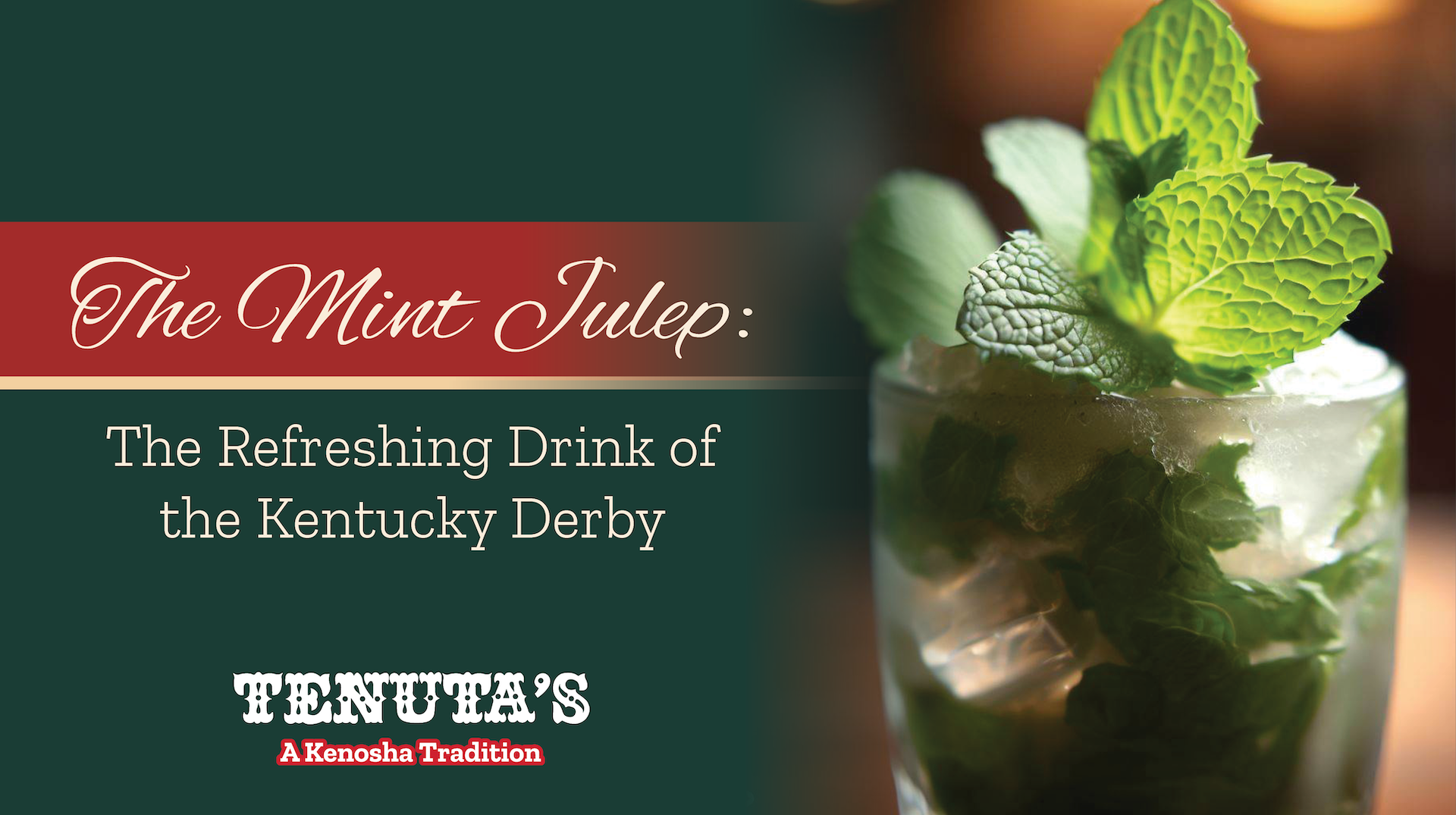 Sipping on History, Tradition, and a Dash of Mystique
The Kentucky Derby, aka The Run For the Roses, isn't called the most exciting two minutes in sports for nothing. It's pageantry, pomp and prestige on one of the grandest scales you can imagine. Of course, something this epic would naturally have its own signature cocktail; The Mint Julep. Steeped in tradition and lore, don't fall into the trap of thinking this cocktail will be the epitome of a genteel drink. It's strong, refreshing and very deceiving.
The History of the Mint Julep
The origins of the Mint Julep can be traced back to the late 18th century in the southern United States, where it was originally made with brandy or rum. However, as bourbon whiskey became more popular, it became the preferred liquor of choice for the Mint Julep.
The mint julep has been a featured drink at the Kentucky Derby since its first race in 1875. The drink was served in souvenir cups, and it quickly became a tradition at the event. Traditionally, this cocktail is served in a frosted silver cup, which also lends an air of sophistication to it. Today, more than 120,000 mint juleps are served at the Kentucky Derby each year.
How to Make a Mint Julep
Making a Mint Julep is much easier than you might think and requires only a few ingredients. Since few ingredients are used, it's important to select only the best. The mint should be bright green, fresh and you should have a lot of it. While there are many delicious bourbons out there, we prefer to use Woodford Reserve for our Mint Juleps.
Ingredients:
3-4 mint sprigs, divided
2 ounces bourbon or whiskey
½ – 1 ounce simple syrup
Crushed ice
Directions:
Gently, but firmly, rub or slap a sprig of mint between the palms of your hands. Rub the mint sprig on the inside of the glass.

Add the bourbon and simple syrup, stirring to combine. Top with crushed ice, forming a dome of crushed ice on top.

Slap the remaining mint sprigs 1 or 2 times until fragrant. Insert the mint sprigs, along with a straw, down the side of the glass, nestling the straw within the mint sprigs. Serve immediately.
Presentation is Everything
Part of the allure of this cocktail is the flavor and aroma of fresh mint. You really need a straw with this drink and it should be nestled within a bunch of mint. That way, when you take a sip, you're breathing in the aroma of the mint which just adds to the experience. 
While we recommend using Woodford Reserve Bourbon to make an amazing Mint Julep, you can use whatever bourbon you prefer.  We have a large selection of bourbons with different flavor profiles so stop in and let our experts help you select the best bourbon to match your style. 
Spank Your Mint
You will see many recipes muddling the mint in the glass, or worse, cocktail shaker. What a lot of people don't realize is there are bitter compounds in fresh mint and by being too aggressive with it, you'll force this bitterness out and into your cocktail. We've found by slapping the mint sprig in your palm is just enough to release the essential oils without crushing it. This will give you the perfect amount of mint flavor without it overpowering the bourbon or imparting any bitter flavors.
The Perfect Ice
For a Mint Julep, it has to be crushed ice; don't even think about using cubes or one of those fancy ice balls. Crushed ice melts differently than cubes and this cocktail is designed with crushed ice in mind.
You also want to crush it as much as you can. Think of snow cone texture if possible. You'll want to build up a dome of it over the lip of the glass.
How Sweet It Is
How much simple syrup you add is all a matter of taste. We tend to err on the side of less sweet to really showcase the bourbon and mint, but add more if you like it a little sweeter.  
To make a simple syrup, combine 2 parts sugar and 1 part water in a saucepan. Stir and heat over medium-high heat until the mixture comes to a simmer. Remove from heat and cool completely. You can refrigerate this mixture for up to 2 weeks ahead of time. 
Since 1950,
Tenuta's
has been family-owned and operated at 3203 52nd Street in Kenosha, Wisconsin. The Tenuta family takes great pride in offering a wide variety of
Italian groceries
,
wine, spirits, beer
,
cigars
, and a
famous deli
that has been a go-to designation for many celebrity visitors. Before you visit we encourage you to also check out our
specials
and
recipe
sections on our website!
Tenuta's Tailgate Giveaway

We're giving away the ultimate tailgate package. Register ONLINE or IN-STORE to WIN our Big Game Giveaway!

Sip & Solve: The Italian Wine Quiz

Take our quiz on Italian regional specialties and winemaking traditions.