CBS58 Hometowns at Tenuta's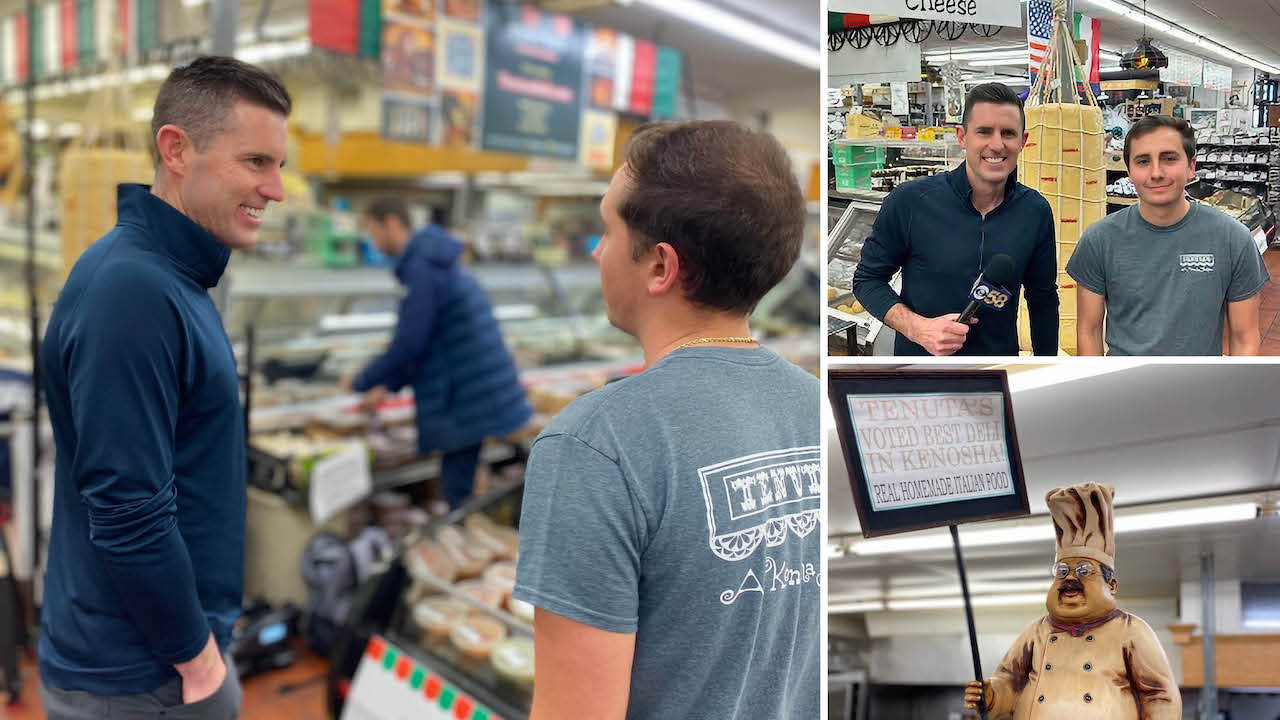 Tenuta's Delicatessen & Liquors was thrilled to host News Anchor Jessob Reisbeck from CBS58 during his Hometowns series on Kenosha. His visit debuted on April 20, 2023, on the CBS58 evening news.
During Reisbeck's visit, we were delighted to share with him the history of our store and our family traditions. One of Reisbeck's only regrets was that there is no Smell-O-Vision technology to capture the mouth-watering aromas that fill our store on a typical weekday afternoon.
As we reflect on Reisbeck's visit, we are overwhelmed with gratitude for the opportunity to showcase our store to a wider audience. We are grateful for the continued support of our longtime customers and look forward to serving you for years to come. If you haven't visited us yet, we invite you to come and experience the sights, sounds and smells of Tenuta's Delicatessen & Liquors for yourself.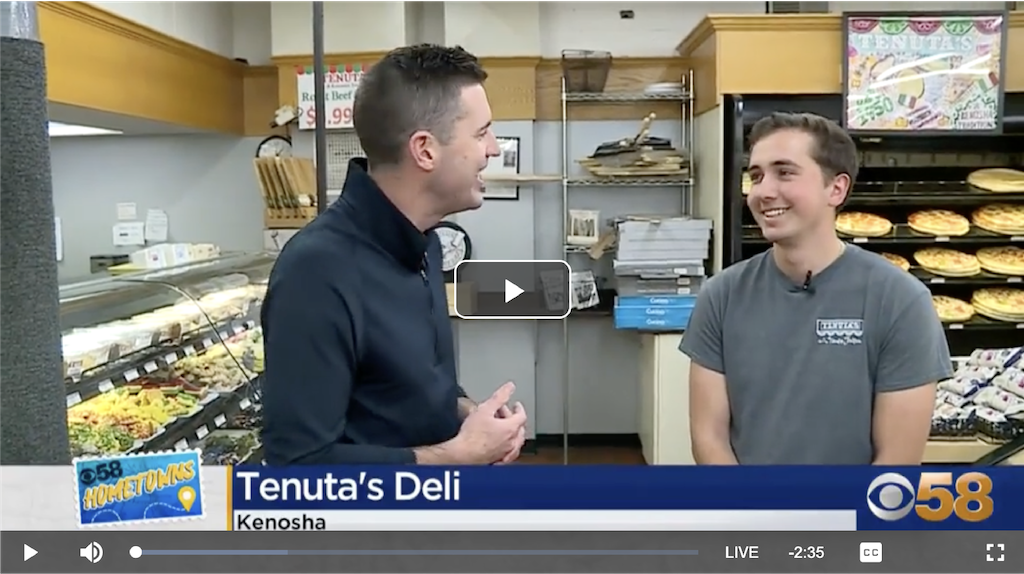 Summer Sizzles at Tenuta's Deli: Unveiling the Outdoor Grill Menu!

Experience the sizzling flavors of summer at Tenuta's Deli! Our outdoor grill is now open, serving up homemade Italian sausage, German-style bratwurst, hot dogs, and more. Indulge in the savory delights of our Bombers and Paninis. Don't miss out on this culinary journey in the heart of summer.

Tenuta's Derby Day Bourbon Giveaway!

Get Derby Ready with our Bourbon Giveaway! (Must be 21 to Enter)

The Mint Julep: The Refreshing Drink of the Kentucky Derby

Looking to add a little southern charm to your cocktail repertoire? Mint Juleps, the official drink of the Kentucky Derby, is just the thing for you. Discover the history and tradition behind this refreshing cocktail, and learn how to make a classic Mint Julep with our easy-to-follow recipe.