Lunch & Dinner Specials Available at Tenuta's During Kenosha Restaurant Week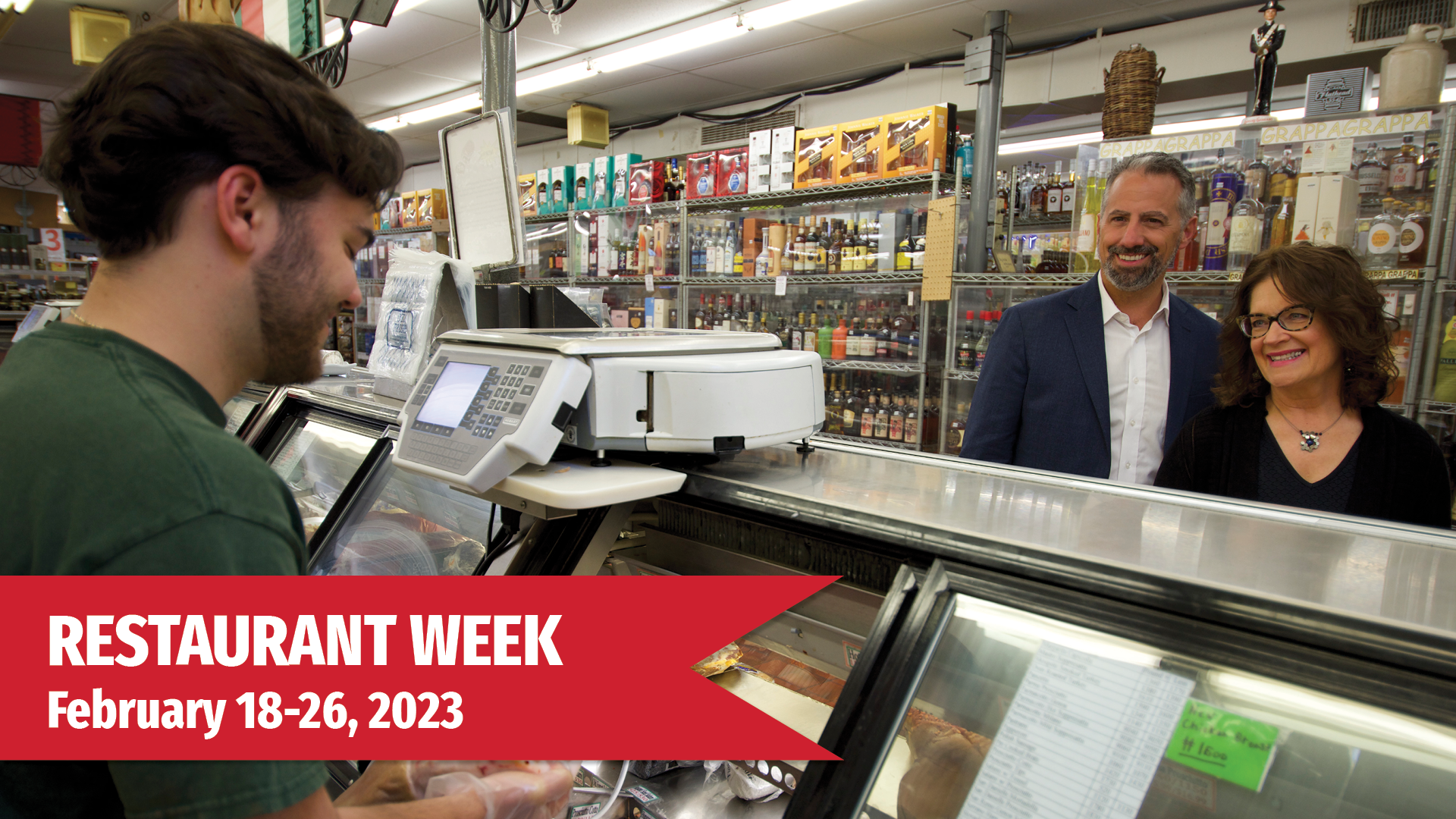 Kenosha Restaurant Week happens every February and is an opportunity to show your love to local favorites! We are offering a lunch and dinner takeout special that includes the opportunity to try different selections from our deli menu, as well as heat' n serve options. 
Lunch Special Served 11 am – 6 pm
$10.99 Includes:
Choice of

Roast beef sandwich
Meatball bomber
Sausage bomber
Panini

Choice of 8 oz salad:

Supper

Tortellini

Potato

Tomato & mozzarella

Canoli dessert

Bottle of water or Point soda
Dinner for 2 served 11 am – 7 pm
$29.99 Includes:
Choice of two pasta options:

Beef bolognese with paccheri

Mushroom alfredo with farfalle

Pork and spinach with campanelle pasta

Choice of one 32 oz soup:

Italian wedding

Tomato basil

2 Panna cotta desserts
Did you know our heat 'n serve food options are always available and the perfect option for when you're short on time and don't want to cook? Each dish is homemade with fresh ingredients and comes pre-cooked, so you can just pop them in the oven or microwave and enjoy.
We also offer take 'n bake pizzas that pair perfectly with our giardiniera or a deli salad!
Since 1950, Tenuta's has been family-owned and operated at 3203 52nd Street in Kenosha, Wisconsin. The Tenuta family takes great pride in offering a wide variety of Italian groceries, wine, spirits, beer, cigars, and a famous deli that has been a go-to designation for many celebrity visitors. Before you visit we encourage you to also check out our specials and recipe sections on our website!
Tenuta's Valentine's Day Basket Giveaway

We're giving away a basket full of our favorites this Valentine's Day!

Giardiniera: The Feisty Condiment

Oddly enough, the world of condiments has a lot of similarities to high school. Read on to learn all about out favorite: giardiniera!

Tenuta's has the Perfect Holiday Beers to Celebrate the Season

When it comes to holiday entertaining, bubbly beverages are a must, but that doesn't mean you have to stick to Champagne or Prosecco. There are numerous holiday-focused beers on our shelves to help greet Santa or ring in the New Year.