Fresh domestic and imported deli items
If you're looking for a delicious and unique deli experience, you'll want to visit our deli. Our deli attracts customers from all over the world, thanks to our specialty imported and domestic meats, cheeses and olives. We also have a variety of homemade salads that are perfect for any occasion. And if you're looking to order something special for your next gathering, be sure to try our deli trays and charcuterie boards.
Variety of frozen ravioli, tortellini, and stuffed gnocchi
Egg noodles
Flavored dry pasta
Stuffing Shells
Manicotti
Lasagna noodles
Egg Pasta Sheets
Granoro
Dececco
Pirro
Giuseppe Cocco
Barilla
Anna
Rummo
Mantova
Luigi Vitelli
Al Dente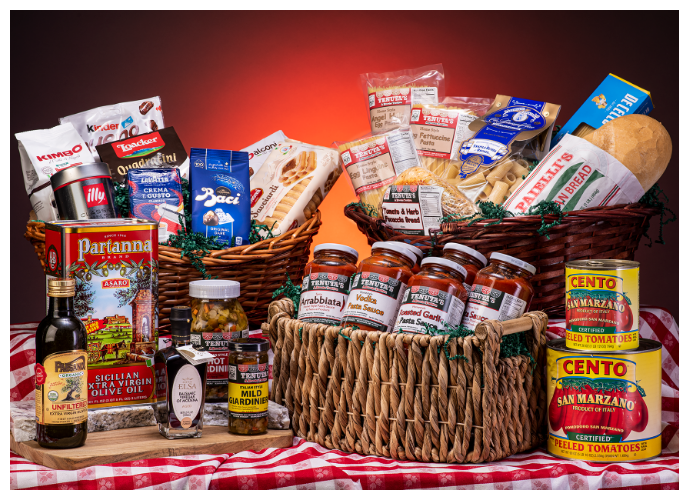 Homemade Cannolis
Biscotti
Pizzelle
Genetti
Assorted Local Bakery Cookies
Macarons
Wafers
Nougat
Ladyfingers
Cheesecake
Gummies
Taffy
Chocolate Covered Nuts and Snacks
Licorice
Perugina
Cedrinca
Ritter Sport
Ferrero
KRAS
Balconi
Loacker
Balocco
Milka
Kinder
Bonomi
Taralli
Bruschettini
Focaccia
Breadsticks
Friselle
Breadcrumbs
Crackers
Fresh Baked Breads from Local Bakeries
Pizza Dough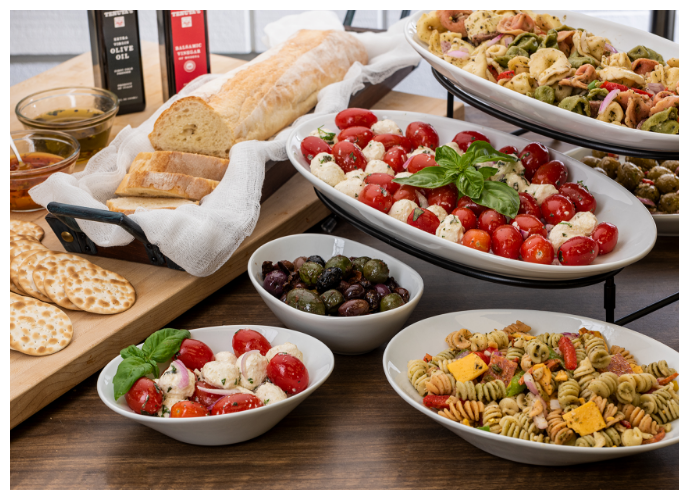 Cento
Bonelli
Vigo
Iliada
San Giuliano
Partanna
Mantova
Isola
Orlando
Filippo Berio
Alessi
Paesano
Colavita
Zucchi
Gia Russa
Ponti
Paste
Sauce
Puree
Diced
Crushed
Cherry
San Marzano
Peeled
Passata
Sundried
Pizza Sauce
Pesto
Cento
Dei Fratelli
Granoro
Full-Red
Mutti
La Bella San Marzano
6 in 1
Nina Baresi
Alessi
Pastorelli
Dell'Alpe
Pomi
Gia Russa
Sacla
Giannotti
Mantova
Giardiniera
Sport Peppers
Muffuletta spread
Pepperoncini
Lupini Beans
Grape Leaves
Pickles
Peppers
Capers
Olives
Garlic
Artichokes
Mushrooms
Beans
There's no better time than now to start cooking up some memorable meals with the help of our family recipes. Our recipes are simple and delicious, and will surely delight your friends and family. So what are you waiting for? Start cooking today!